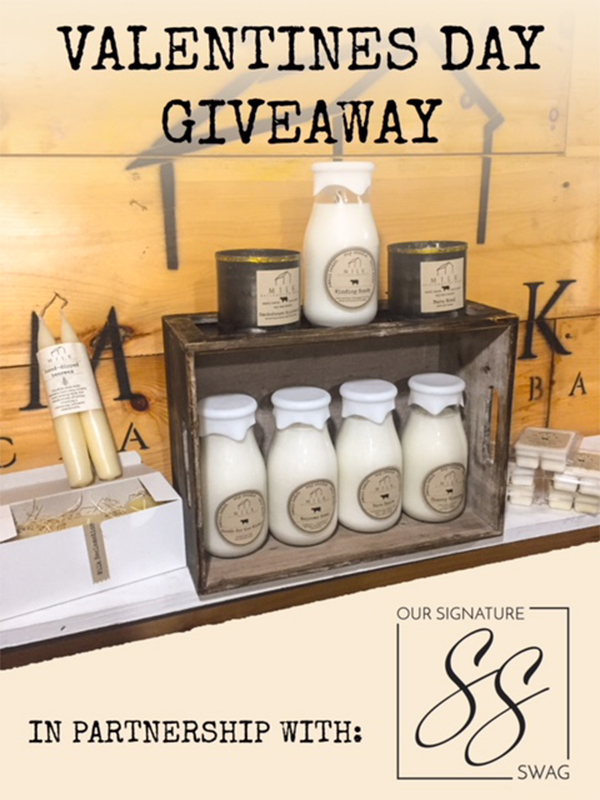 I don't know about you but, I have a crazy obsession with candles. I have tried just about every line of candles I can get my hands on. I have so many friends that have small shops and make their own and I buy different ones from select retailers. I catch myself opting for the hand poured ones from small shops more often than not.  So, when Milk Reclamation Barn sent me a variety of their soy candles to try, I of course obliged. After burning a few different scents, I was completely hooked. And I mean HOOKED!! They are so fragrant and delish! Right now I am burning the Barn Wood scent and it is fabulous! Nutmeg and Cedar are the main notes. Almost good enough to eat. But don't, they aren't actually edible.
So, once I realized that the whole world needs to know about these candles, I reached out to them to see if they wanted to do a giveaway to one of my followers. They are super sweet and were absolutely ecstatic to do this. What they came up with was WAY more than I had expected! They want to give you this HUGE gift set!!!!
It comes with:
5 new Spring Milk Bottles
Barn Dance
Cherry Blossom
Welcome Home
South for the Winter
Winding Roads
5 melts
Early to Bed
Fresh cut Roses
Sunday Brunch Grapefruit
Early to Rise
Coconut Cream
2 Black Metal Candles
Barn Wood
Smokehouse Applewood
3 beeswax Votives
1 pair handipped beeswax tapers
Can you believe it? That's a ton of great stuff!!! I wish I could win. You must be 18 or older to enter and a US resident. Good luck! I hope you win!!