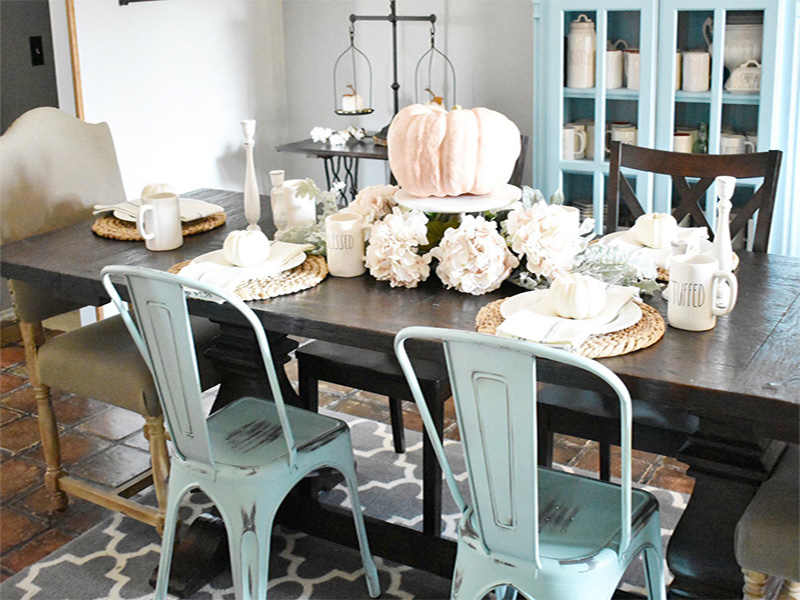 It's that time of year friends. Time to get your tables set up for that yummy Thanksgiving dinner you are hosting. I have teamed up with some amazing bloggers to show you some of our tablescapes for this year. Their blogs are listed at the bottom of this post. Our hope is that this inspires you to create something lovely and practical for your special day.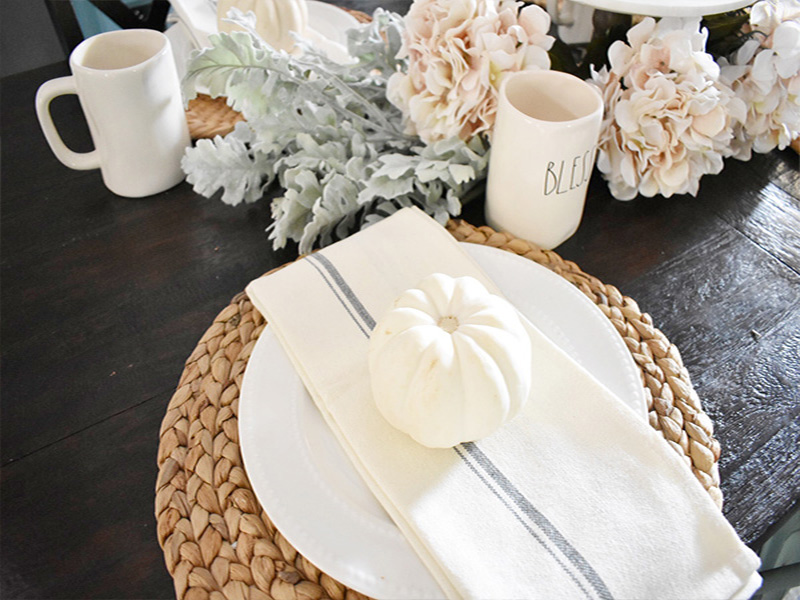 Thanksgiving brings about such special memories for me. As a child, we always went to my grandparents house for our Thanksgiving lunch. We spent time laughing and sharing stories of holidays past. So, setting up my table floods my mind with all of those amazing times as a child.
In setting up, I started with my rattan chargers to create that subtle texture. I use these chargers in almost all of my tablescapes because they are so versatile. I got mine at Home Goods but I have also seen them at Pier 1 Imports.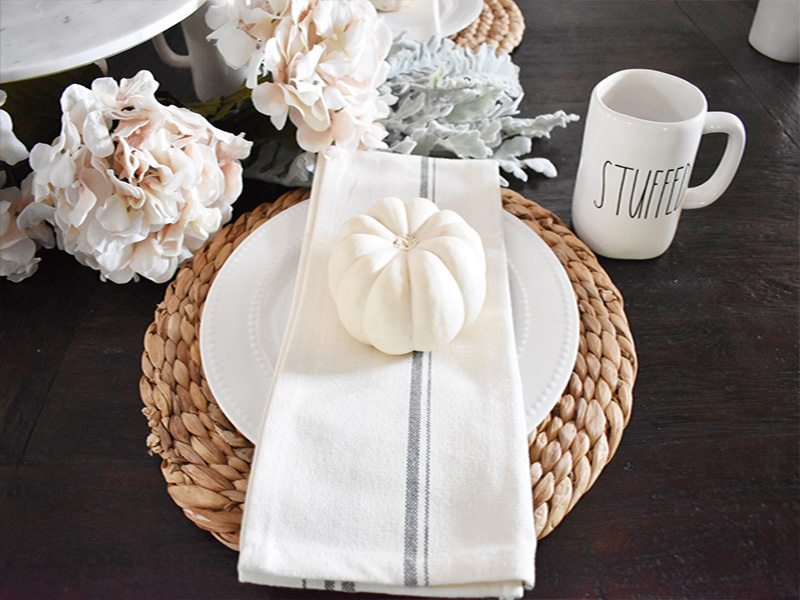 Next, I added some tea towels as napkins because I like the length of them better than regular napkins. I then topped the tea towels with small white pumpkins. I am obsessed with these little cuties and I buy them every year.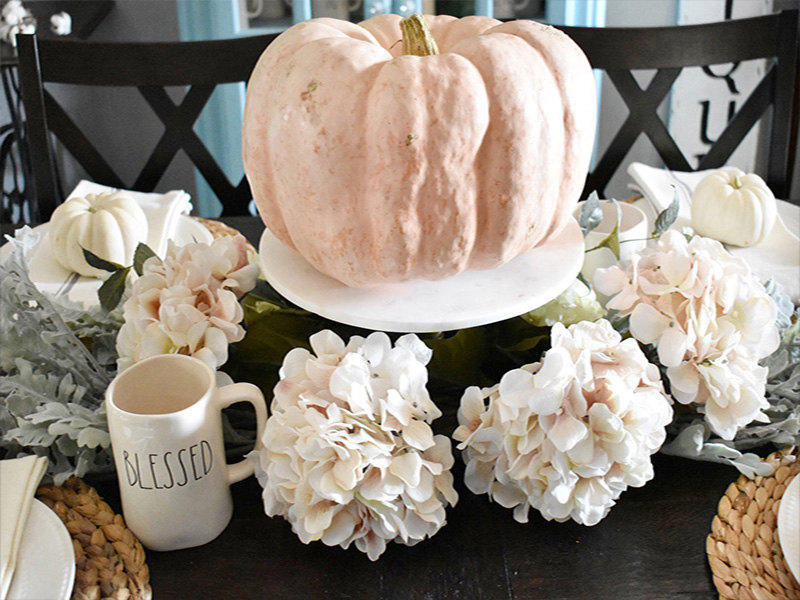 For the centerpiece, I used my marble top cake stand with the wooden base. I topped it with a peachy-pink pumpkin that I just thought was gorgeous. I surrounded the stand with hydrangeas and greenery to add some fluff to the table.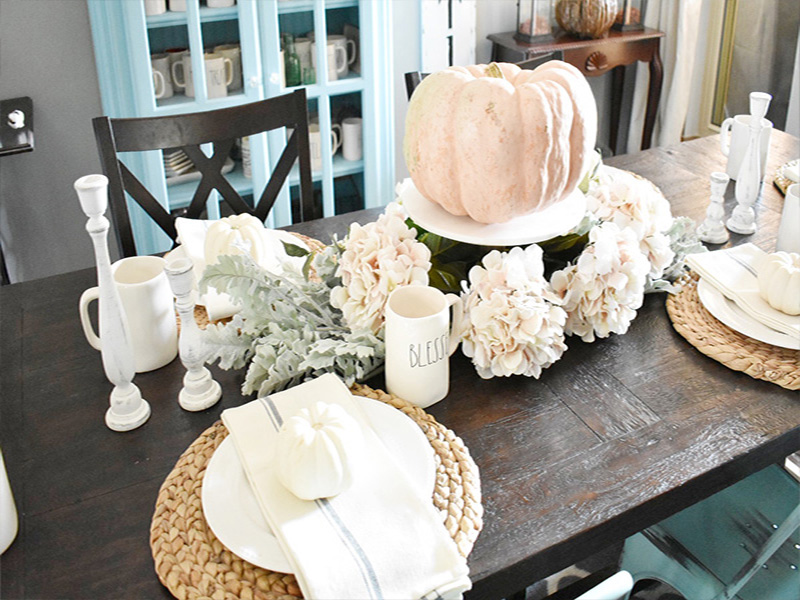 I added some white candlesticks I received a while back in a giveaway from some friends of mine. I love how they add that extra bit to the table. And, of course, I always find a way to incorporate my Rae Dunn mugs.
Finally, I bought these amazing wooden words on the wall from my very sweet friends @littletouchofheaven They added the perfect backdrop for the dining room. I have since bought three more word sets from them so I think it's safe to say I'm addicted.
As I think of how to decorate my table each year, I have to stay simple and practical because this is the table we eat at every day. I cannot put things that require a lot of setup and take down due to the fact that I move it out of they way at each meal.
I hope you have enjoyed seeing how I set up for the Thanksgiving feast. Head over to see how my other adorable friends set their tables this year for turkey day.
xoxo

Head over and see these lovely tablescapes as well.
Kellie Ljungholm-Gratefully Vintage
Tiffany Purdue-Joyfully Rooted